Get To Know Maytech Electronics
Maytech Electronics Co., Ltd. Is devoted in designing and manufacturing Brushless ESCs, Brushless motors, Propellers, Analog and Digital Servos for RC models, such as RC aircrafts, Helicopters, Boats, Cars and Truggies.
MayTech Electronics Co. Ltd is devoted in designing and manufacturing Brushless ESCs(Electronic Speed Controller), Brushless motors, Propellers, Analog and digital servos for RC Hobby models, such as RC aircrafts, Helicopters, Boats, Cars and Truggies. Maytech is a famous brand in RC Field. All our products are strictly and professionally tested with advanced equipment and RC models. The ESCs and Motors we manufactured can be compared with world famous brands, in terms of their stable performance, high compatibility, and reliability. Our servos including Digital Servos and Analog Servos are famous for their features of high speed, stability, durability and comprehensive lines. Our receivers are well accepted by worldwide customers due to their stabilization, long range and easy to control. Depending on good quality and security performance, Maytech has achieved series of safety testing or accreditation from many authoritative institutions such as FCC, RoHS, Europe CE, China Information Industry Ministry and several domestic enterprises, etc. All the successes we achieved show that we are responsible, reliable and professional quality partner in RC business. In order to meet the ever increasing business demand and production requirements, we accept customized designs and special specifications.
MT30A-BEC is a new generation of brushless and sensorless speed controllers with the control of micro processor. Its performance in terms of compatibility, reliability and stability can compete with world famous brands. Its shrink tube and cable length can be made according to your unique demand.
Main Features:
Extremely low internal resistance

Super smooth and accurate throttle linearity

Power aiming Protection: Prevents the motor from accidentally running when switched ON

Lost throttle signal protection

The ESC will automatically reduces output power to the motor when it detects a lost of throttle signal for 1 second

A subsequent loss of throttle signal beyond 3 seconds will cause the ESC automatically to cut power to the motor

Safety thermal over-load protection:

Automatically reduced output power to half when the temperature reaches 110 Degress Celsius, restore output power the temperature is below 110 Degrees Celsius

Governor Mode: For Helicopter application

With latest humanize software design, especially for all types of brushless motor

Parameters programmable function to meet your specific needs
The MAYTECH ESC's high power BEC has been specifically designed for extreme aerobatics and therefore has the capability to support the higher momentary peak demand loads to eliminate the possibility of unwanted shutdowns, and is also capable of supporting continuous simultaneous multiple servo operations typically found in CCPM equipped hardcore 3D E-helicopters.
Maytech design and manufactures electric standard propellers, reverse propellers, folding propellers, direct-drive propellers, and slow-fly propellers, etc. The pitch and airfoil transition of all prop blades are computer optimized to give them the highest possible efficiency across the widest range of applications. Computer Aided Manufacturing allows them to be precision made to very tight tolerances. They are constructed of Carbon reinforced material to achieve maximum stiffness and to avoid torsional distortion of the thin high performance shapes.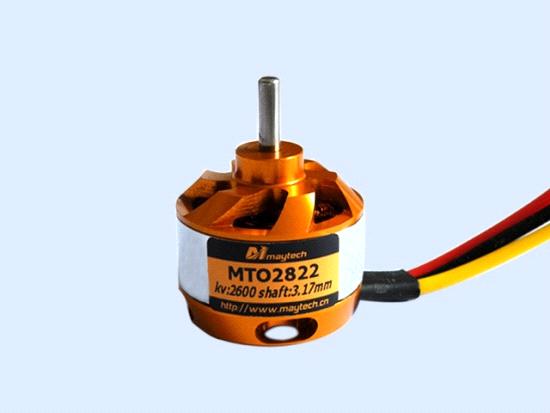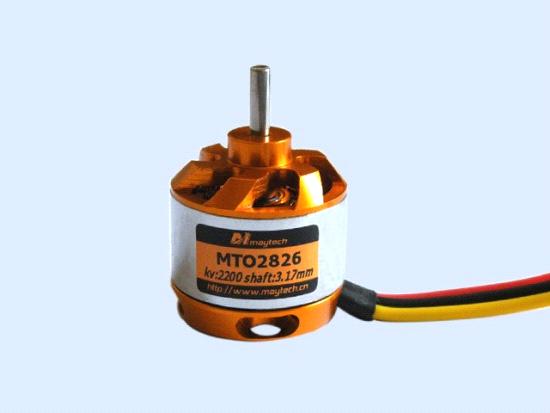 Maytech brushless motors include Outrunners and inrunners. These types of motors are extensively applied to R/C airplanes, helicopters, multi-copters, cars, boats, UAV (Unmanned Airborne Vehicle) and other elevtric tools. All motors are coiled manually by a good team of weel-trained and skillful workers. Maytech has established a strict quality management system to ensure good quality.
This programming card works with all of the models of Maytech Harrier-Suprem V1 Speed Controllers. It provides a quick easy way to set all of the speed controller programming options at the same time.

To use this programming card you simply set the jumper pins to the desired ESC parameter values and then plug the card into the control lead on your ESC and attach a motor to the output leads of the speed controller. When you power up the controller with the motor battery, the ESC will download and store the new values into it's internal memory. After you hear one short beep from the motor, the program is loaded and you can unplug the motor battery from the speed controller. Now you can remove the program card and plug the control lead back into the throttle channel on your radio receiver.